As I revise this page in June 2007, almost two years afterwards, hundreds of thousands of people in New Orleans, throughout the Gulf Coast, and scattered throughout the country are still in dire need of assistance. Some of the organizations listed below are either no longer active, or are no longer involved in providing immediate relief...but many are. The need is still great. And, as I write these words, the 2007 hurricane season has just begun.
There are those of us who feel compelled to help instead of cry, whine, lie, blame others, and interfere. This is a compendium of relief links and information, courtesy of SusanHu, RenaRF, and other contributors from the Daily Kos. Naturally, there are other relief organizations also helping that didn't yet make this list.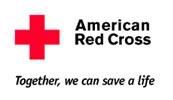 The American Red Cross
Donation Link: Click here and select 'Donate Now'.
Relief focus: The Red Cross provides a full spectrum of services to disaster victims. From assistance with shelter, medical care, food, clean water and cleanup efforts, the Red Cross is an organization poised to assist in circumstances such as this. Note: I personally would recommend against contributing to the Red Cross. The organization has now been proven to be in collusion with the Department of Homeland Security in withholding funds and rescue efforts from the Gulf Coast, and evidence suggests that, far from being an independent relief agency, the Red Cross has now aligned itself with the Bush administration as part of its Homeland Security apparatus. See the above link for details. It is highly doubtful that any contributions you may have sent, or will send, will go to buy a single bottle of water for a Katrina victim. I am sorry to say that my family sent a donation to the Red Cross. It will be our last.

Feed The Children
Donation Link: Click here and follow the donation link.
Relief focus: Feed the Children has long been competent at mobilizing and distributing supplies to disaster victims and victims of famine and disease. They are currently mobilizing a massive relief effort by gathering needed supplies and getting them to hurricane devastated areas.
Mercy Corps
Donation link: Click here to make a donation.
Relief focus: Mercy Corps is an international group with a reputation of extraordinary efficiency. Their focus in this disaster is on displaced families.
Episcopal Relief
Donation Link: Click here and click on the proper links.
Relief focus: Episcopal Relief focuses particularly on the distressed poor. Its Katrina rescue efforts are primarily focusing on Mississippi.

The Salvation Army
Donation Link: Click here and follow the donate on line link.
Relief focus: The Salvation Army is prepared to provide 400,000 hot meals a day to displaced disaster victims and emergency personnel working to aid those devastated by Hurricane Katrina. They also provide a means for individuals to physically volunteer their time and assistance in the relief efforts.
United Jewish Communities
Donation Link: Click here and choose upper-right Katrina relief links.
Relief focus: Community organized and administered humanitarian relief for disaster victims.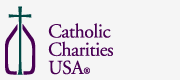 Catholic Charities USA
Donation Link: Click here and follow instructions to donate online, by mail, or by phone.
Relief focus: Community based relief efforts focused on the long-terms needs of disaster victims and affected communities.

United Methodist Committee on Relief
Donation Link: Click here and follow the 'Donate Now' link.
Relief focus: Although they provide general community-based disaster relief, they are also focusing on the creation and distribution of "flood buckets," a more hands-on relief item for those who prefer to donate with a personal touch.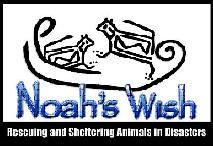 Noah's Wish
Donation Link: Click here and scroll to the bottom of the page.
Relief focus: Noah's Wish is a not-for-profit, animal welfare organization, with a straightforward mission, to keep animals alive during disasters.

Humane Society of the United States
Donation Link: Click here.
Relief focus: Dispatching Disaster Animal Response Teams (DARTs) to rescue animals and assist their caregivers.
ASPCA
Donation Link: Click here and choose the type of giving you prefer.
Relief focus: Although they do not yet have anything specific to Katrina up on their site, the ASPCA sends emergency relief to animal shelters when natural disasters occur.
North Shore Animal League America
Donation link: Click here and select 'Donate'.
Relief focus: NSAL America has an emergency response team that is ready to respond in the event of an emergency.
United Way
Donation Link: Click here and follow Katrina donation links.
Relief focus: United Way is leading response and recovery efforts by working hard to identify the most serious needs of devastated communities and is committed to helping not only with front-line disaster relief but with long-term recovery -- those needs that are often not addressed in the days, weeks and months following a disaster.
America's Second Harvest
Donation link: Click here.
Relief focus: They expect at least ten food banks and hundreds of related agencies will be hit by Katrina. Their network is in great need of funds to transport food to victims and secure additional warehouse space to assist our Member food banks in resuming and maintaining operations.

Direct Relief International
Donation link: Click here and select 'Support Us'.
Relief focus: Because of the organization's extensive medical inventories, Direct Relief serves as a private back-up support to official emergency response efforts in the United States.

Habitat for Humanity
Donation link: Click here and follow the Katrina link.
Relief focus: Helping disaster victims rebuild piece by piece and house by house.
US Coast Guard
Click here. to be taken to a mail form to write the Coast Guard. These guys are doing heroic and dangerous work in trying to rescue trapped hurricane survivors. If you have a moment perhaps you could send a quick thank-you.
---
Beware of fake charities: a host of fake Katrina charities, many of them set up by white supremacists, are cropping up. While a number of Web sites purporting to raise money for Katrina victims have been shut down by federal authorities, others have cropped up, along with false charities raising money in more traditional fashion. A number of bogus individuals and organizations pretending to be affiliated with the Red Cross are also being tracked and arrested. Be sure you're donating to a real charity -- check them out before donating.
---
Alive In Truth: The New Orleans Disaster Oral History and Memory Project
A Web-based project designed to preserve and memorialize the stories and photos of the survivors of the worst natural disaster in living memory.
Back to Hurricane Katrina Page